Раскрытие — Найдите в игре врага-культиста, на котором больше всего безысходности. За каждую безысходность на нём положите 1 брешь на его локацию. Если по этому эффекту не положена ни одна брешь, считайте, что у «Потусторонних тайн» есть Наплыв.
Joshua Cairós
В когтях Хаоса #310. Secrets of the Universe #7-8.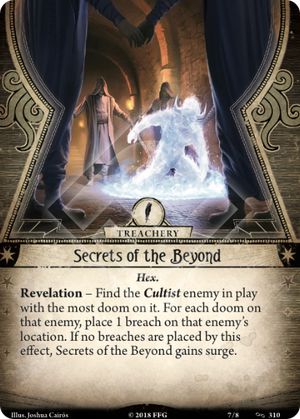 No review yet for this card.