Актив. Body
Item. Armor.
Цена: 0. Опыт: 1.
Символы навыков:
Здоровье: 4. Рассудок: –.
Forced - When Leather Coat is defeated by damage: Exile it.
The coat was not the most fashionable choice, but it did feel warm and reassuring in its bulk.
Andreia Ugrai
Stella Clark #21.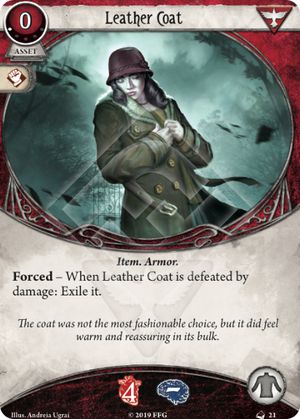 No review yet for this card.