Событие
Insight.
Цена: 1. Опыт: 2.
Символы навыков:
Investigate. If you succeed, discover 2 total clues from among your location and connecting locations.
Some people need to know the truth at any cost. Some truths can cut like knives.
Andreia Ugrai
Revised Core Set #185.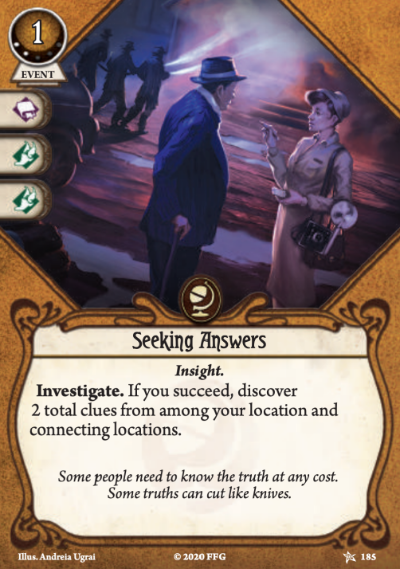 No review yet for this card.