Событие
Spell.
Цена: 3. Опыт: 3.
Символы навыков:
Fight. This attack uses instead of . You get +2 for this attack. If you succeed, instead of its standard damage, this attack deals 3 damage to each enemy at your location (any additional damage is dealt to the attacked enemy). If a , , , , or token is revealed during this attack, deal 2 damage to each investigator at your location.
Monztre
Return to the Path to Carcosa #8.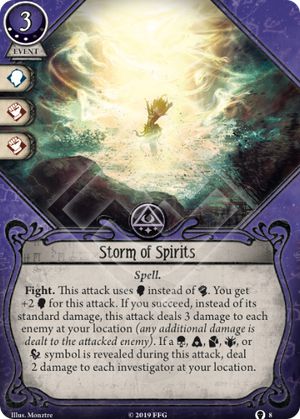 No review yet for this card.