Актив
Condition.
Цена: 2. Опыт: 3.
Символы навыков:
Limit 1 per investigator.
Exhaust Well Connected: You get +1 skill value for this skill test for every 4 resources you have.
Spend 2 resources: Ready Well Connected. (Limit once per round.)
Tiziano Baracchi
Return to the Circle Undone #6.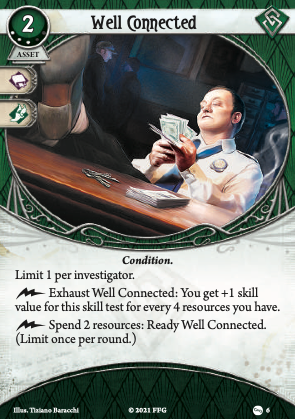 No review yet for this card.